Back to Tax Allocation Districts
Getting Your Bearings
About The Campbellton Road TAD
The TAD was created to establish the framework for new redevelopment opportunities and investment along a major arterial linking Downtown to the neighborhoods in southwest Atlanta. It was also created to provide an important economic incentive to enhance the area's market competitiveness.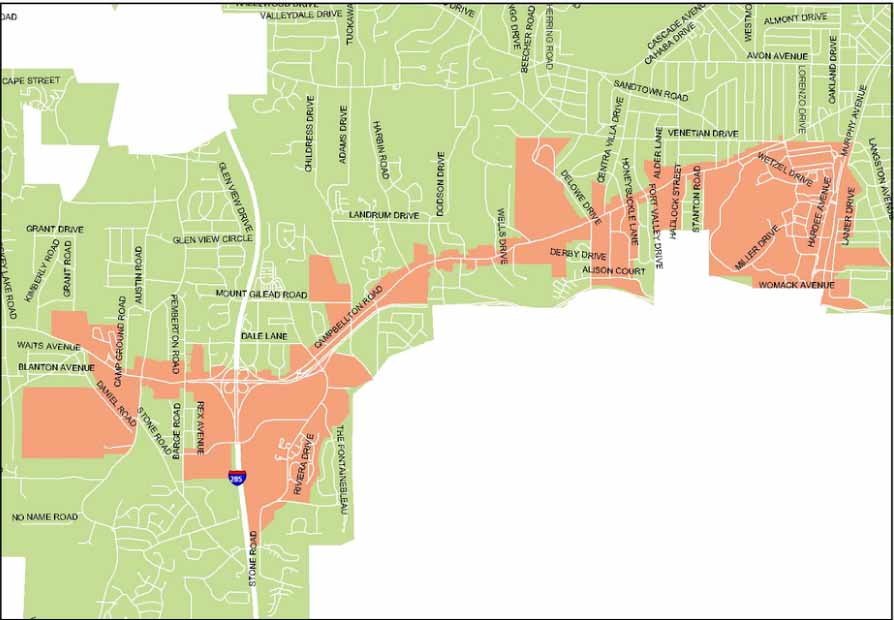 Campbellton Road TAD Development Objectives
Below are the key economic development and housing principles for the TAD:
Improve the investment environment to attract a "fair share" of regional growth.
Preserve and enhance the residential neighborhood character.
Improve the appeal of the commercial areas.
Attract uses at key redevelopment locations to expand employment opportunities (major anchor projects are located along the corridor including Fort McPherson, Greenbriar Mall, and the Atlanta BeltLine).
Stimulate redevelopment through creation of an effective public-private partnership.
Cambellton Road TAD Redevelopment Plan
---
Funding Opportunities
To view current programs, please review guidelines below.
Return to development incentives application here.
Notice: The Small Business Improvement Grant program is not currently open. We invite interested applicants to apply for the Commercial Property Improvement Grant.
Predevelopment Loan Fund Guidelines
Download
Small Business Improvement Grant Program Guidelines
Download